The Ultimate Simplified Guide to Marmara Chain and Marmara Credit Loops
Demystifying Blockchain Consensus Mechanisms and Exploring the Innovative Power of Marmara Credit Loops

Marmara Chain and Marmara Credit Loops are paving the way for a future where finance is more flexible, rewarding, and interconnected with our daily economic activities. And the best part? It's a system that's easy to understand and accessible for everyone.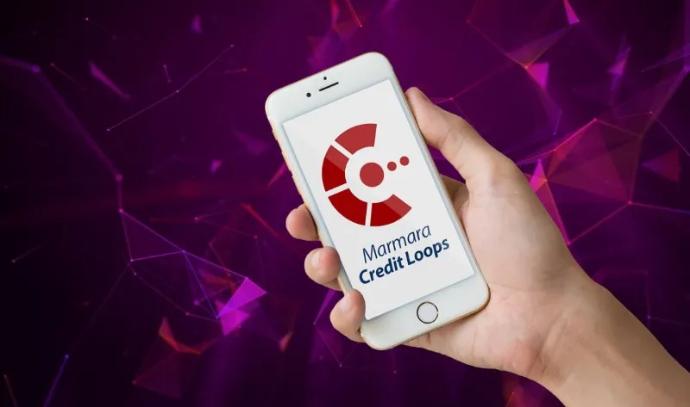 The Ultimate Simplified Guide to Marmara Chain and Marmara Credit Loops
Demystifying Blockchain Consensus Mechanisms and Exploring the Innovative Power of Marmara Credit Loops
Introduction

In the realm of finance, traditional instruments like post-dated checks and promissory notes have long been plagued by challenges including the risk of non-redemption and fraud. Furthermore, their dormancy until the date of maturity often restricts their potential in the real economy. Enter Marmara Chain, an innovative blockchain platform that aims to remedy these issues. How, you may ask? By transforming these analog tools into digitally enabled, fluid assets via a unique system known as Marmara Credit Loops (MCL). Let's delve further.

Understanding Marmara Chain

Marmara Chain stands out in the blockchain world with its hybrid consensus mechanism, employing 25% Proof of Work (PoW) and 75% Proof of Stake (PoS). This innovative blend ensures secure, decentralized control while promoting an efficient and scalable network. Most blockchains use Proof of Work (PoW) or Proof of Stake (PoS) consensus mechanisms. PoW involves solving complex puzzles to add a new block to the blockchain (think of it like a digital mining process). PoS, on the other hand, involves holding and locking up a certain amount of tokens to validate a new block (imagine notaries getting rewards based on their shares in a common fund but with a self-financing mechanism).

The Marmara Credit Loops (MCL) Solution

At the heart of Marmara Chain is MCL, a system that brings unprecedented liquidity and utility to traditional financial instruments even before their maturity dates. But that's not all. MCL takes the unique approach of 'activating' and 'locking' coins for staking, providing varying degrees of staking power - 1x for activated and a whopping 3x for those locked within credit loops. The best part? Activated coins can be unlocked anytime, offering a level of liquidity unheard of in traditional staking systems while coins locked in credit loops can still be circulated in real economy by simply endorsing same as post-dated checks.

Revolutionizing Transactions with Credit Loops

Credit loops act as digital versions of post-dated checks or promissory notes, offering unique benefits. Coins locked in credit loops not only boast 3x staking power but can also be circulated in the real economy simply by endorsing them. This way, they continue contributing to the staking power of the holder while serving real-world transactions. Upon the maturity date, they are automatically unlocked.

Mining and Earning MCL Coins

MCL coins, the native currency of Marmara Chain, can be earned in more ways than one. Thanks to the 25% PoW consensus mechanism, they can be mined. Alternatively, they can be earned by selling or buying goods and services within the Marmara Credit Loops system. This further enhances the utility and appeal of the MCL coins.

Conclusion

Marmara Chain and its unique Marmara Credit Loops system are revolutionizing traditional financial instruments. By providing flexibility, liquidity, and enhanced staking power, it presents a compelling option for those interested in blockchain and cryptocurrency. Whether you're a seasoned crypto enthusiast or a newcomer, exploring the world of Marmara Chain promises a fascinating journey.